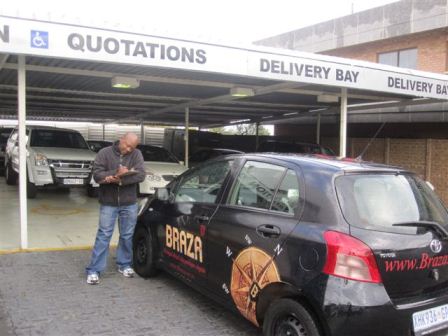 Galliga Autobody at the clients convenience do drive out quotations on all vehicles. Otherwise cars that are towed in or driven in by a client gets a quotation done immediately and gets submitted to the insurance broker or direct to the client.

Once the vehicle has been authorised by the insurance, we then start to strip the vehicle and order parts at the same time.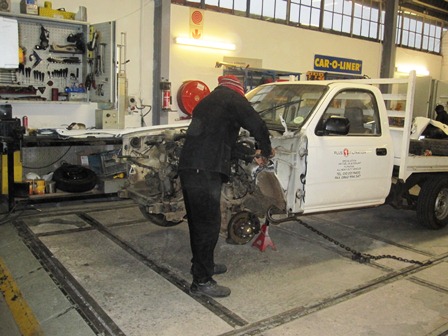 Repairs are then carried out on the vehicle where new parts cannot be fitted and the vehicle is set on the jig to get its chassis to the original factory specs.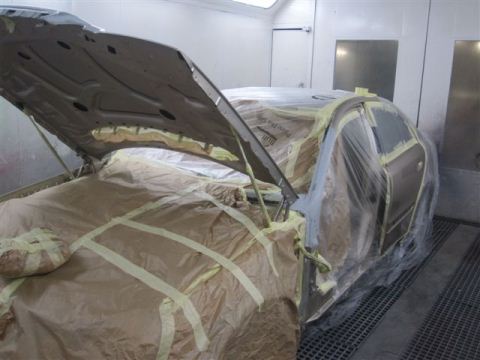 The vehicle then gets moved from the panel beating bay and prepped for spray, at the same time any new parts order for fitting get prepped at the same time. The vehicle and the parts get placed in the spray booth and painted at the same time toget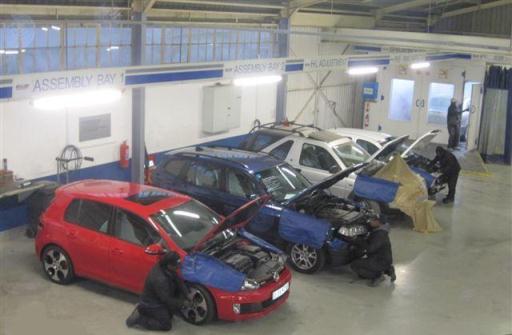 Once vehicle has been polished it moves into assembly bay for all new parts and stripped parts to be assembled and aligned. If any small parts have been overlooked we then order and fit them a.s.a.p. before moving to quality control.

Once the vehicle has been assembled, the car goes to quality control, where we inspect the vehicle according to a check out list as well as according to SAMBRA, AA and manufacturer standards. We then release the vehicle to the client.